Question
I want to know the difference between the two ratings below.
Part of the reason I'm asking is because I want to know who to choose wisely for server visualization and wisely balance speed with my budget by fully understanding the numbers. In virtualization, if I can get away with assigning fewer virtual cores to a VM, then it would seem that I could fit more VMs on a single server. I am mostly doing Apache web hosting and Vanrish Cache stuff.
Which graph do I use to figure out the best bang for the buck as in speed per core? Notice that you can also click "Price Performance" tab just above each of the graphs that rank the CPU Mark / $Price
The the number of threads per core a constant in these tests?
I assume the High End CPUs chart is testing multi-thread, so is this testing the speed per core or total processing power of all cores?
How do I effectively compare a 12 core processor to a 4 core using these graphs?
Anything other thought on what would help me choose wisely?
Single Thread Performance
https://cpubenchmark.net/singleThread.html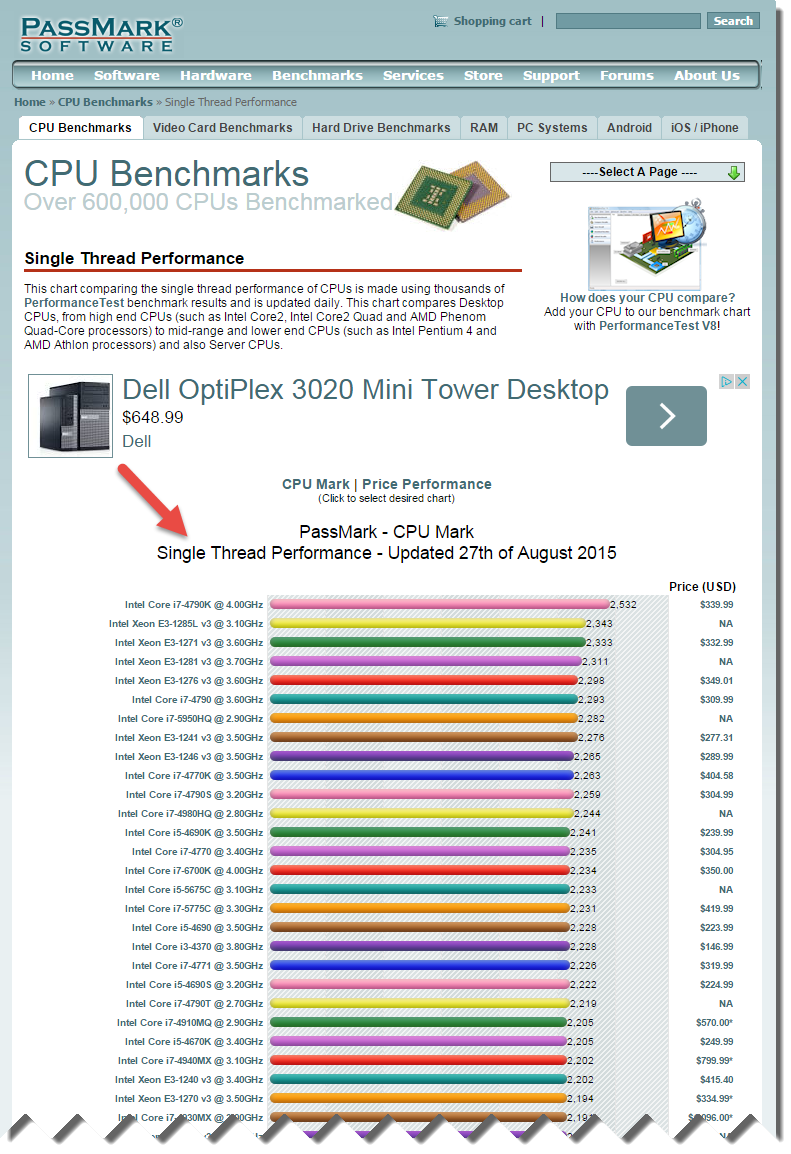 High End CPUs
https://cpubenchmark.net/high_end_cpus.html