Hi
I was working on my SCCM 2012 R2 SP1 console today when i noticed a few things started going missing, like software packages and some other views, so i thought there was an issue with the console.
I closed the console and tried opening it again and was suddenly shown this

and this in the SmsAdminUI.log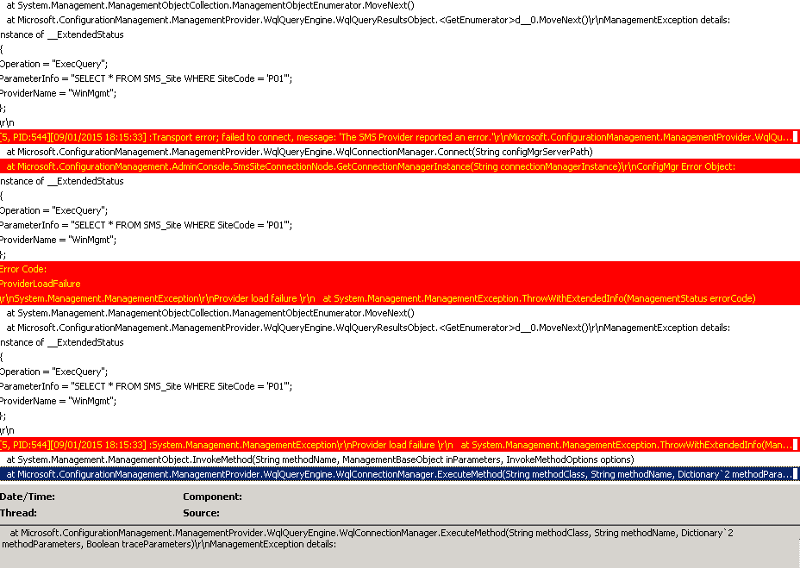 I have not changed a thing on this Primary server, I have also checked WMI permissions.
Please could someone perhaps shed some light ?
Thanks
Leon