hi EE folks
i have no idea why my HP LaserJet 2430dtn recently always has paper jam in tray 3. the printer prints well using other trays, it seems the issue only happens in the tray 3, and the situation would look like shown in below picture once i open the tray 3 after jam.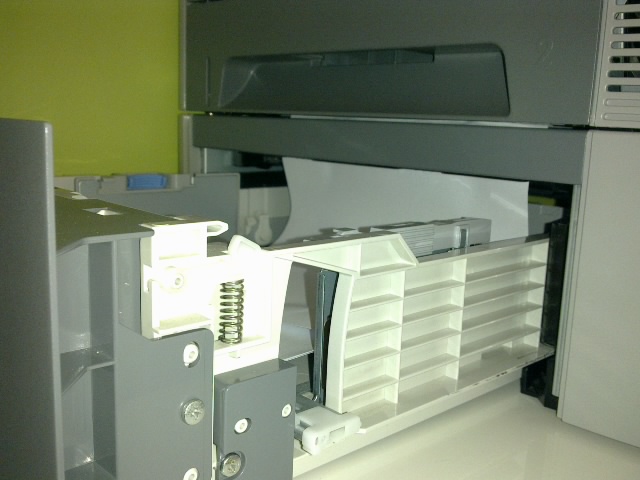 the printer's web console shows below status once paper jammed in the tray 3.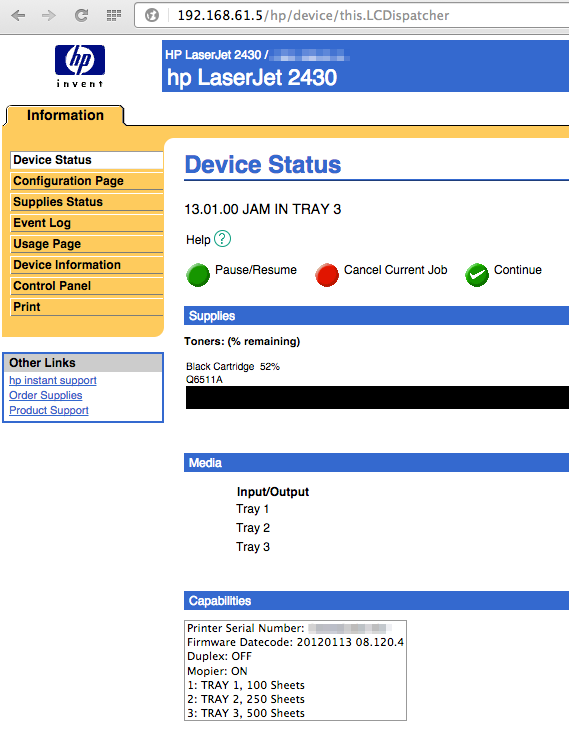 i did try removing the tray 3 and checking it visually but found nothing abnormal.
can some HP LaserJet experts light me up a bit? thanks heaps.
kind regards,
bbao