I have a drop down box that only shows our first bit of infomation. See the image: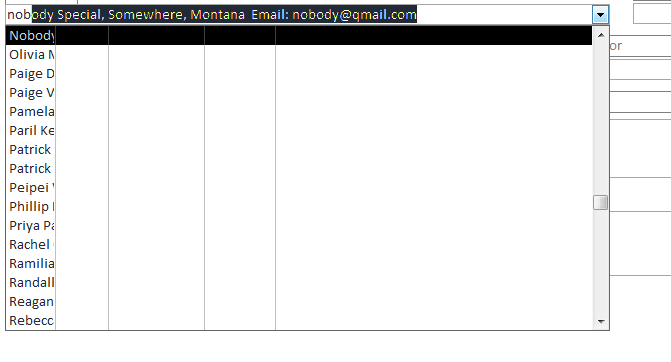 As you can see, the line we select shows more information than the drop down does. I would like the drop down to show all of that information as well.
If this does not display, I will reformat it, so let me know.