This issue started after I deleted a few .vib files from the backup repository in an effort to free up space on the repository for backup jobs. We are using Veeam 8.
Here's the action I took to clear space (see screenshot). I deleted some .vib files between date 8/1 - 8/23. For this particular VM group, we do a full backup once a month, followed by incremental backups daily. That said, shouldn't it be OK to remove any .vib files with the exception of the .vbk file (full backup), and the last .vib file (in this case, the last .vib in the screenshot dated 9/2/2015)?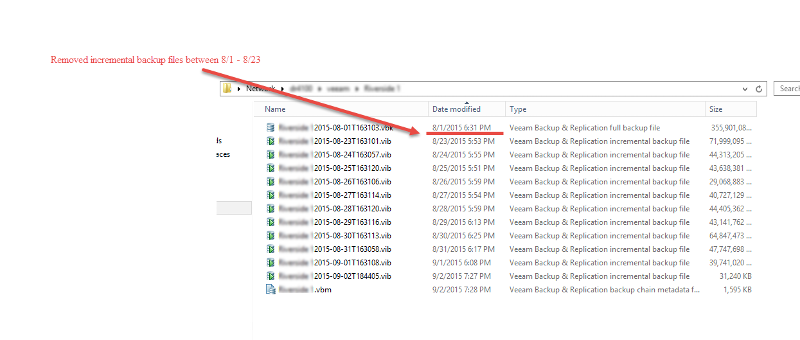 In viewing the backup job for that particular VM group, it now fail showing the following error message (screen shot embedded). It looks like the backup job tries to process then failed because it cannot find the .vib file that was created on 8/22/2015 because that .vib file I removed it from the repository. What should I do now to fix this problem?