I'm trying to create a manually 'drag and drop a cell to sort some rows of data'.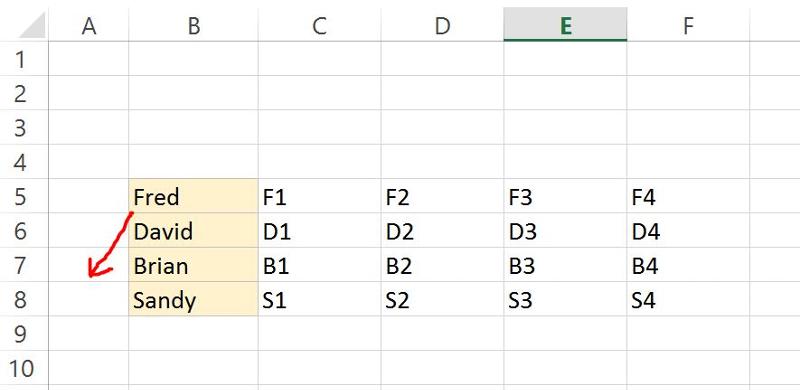 To do this, I need to capture into variable iFromRow the row dragged from (eg. iFromRow = 5 when 'Fred' is dragged to A7), and capture into variable iToRow the row dragged to (eg. iToRow = 7 in this example).
I played around with Worksheet_SelectionChange but got nowhere :(
Thanks for any ideas.
(I can do the actual 'sort' by programmatically Cut/Insert Row by using those two row numbers)