Hi everybody,
I am currently using an Outlook mailitem object to send email from within VB.NET. The mailitem object has properties for (To:), (Subject:) and (Attachments), but I don't see any way to change the sender. Is a mailitem object appropriate for this?
Please see attached code example!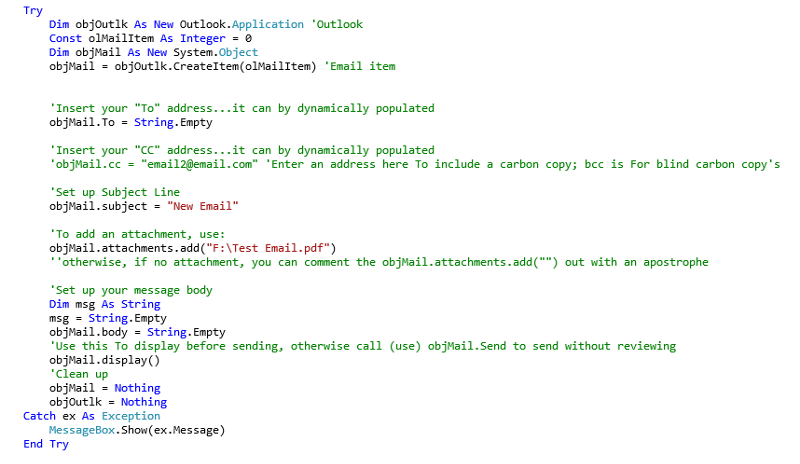 Thanks for your help!