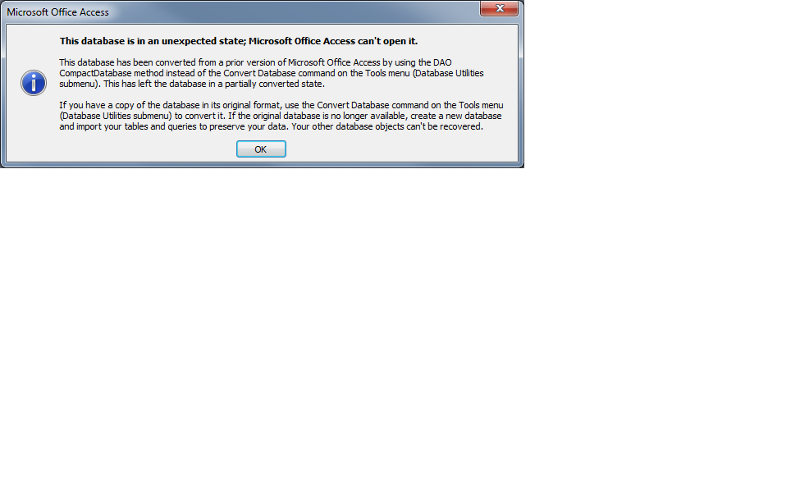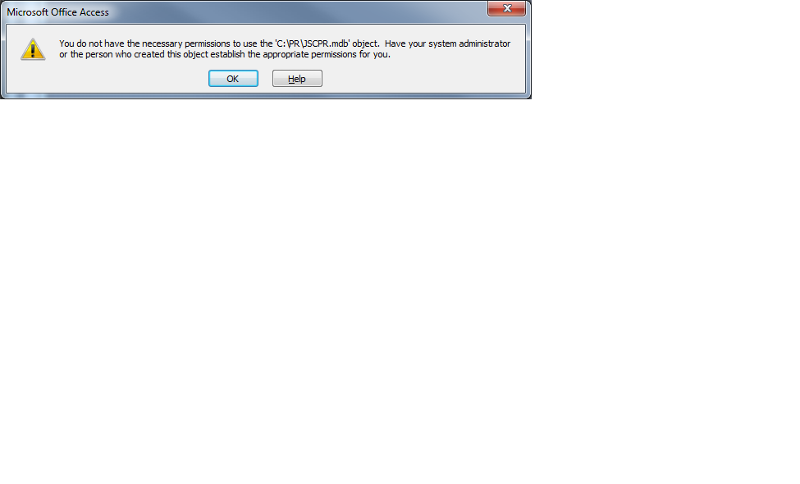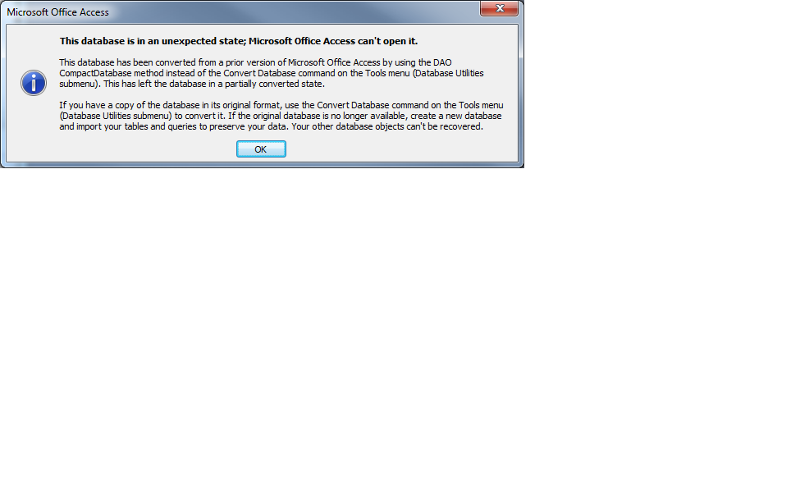 Hi,
 I have ACCESS 2003 database that I can't open. It has been working fine for years other than occasional "database corruptions" that was solved by "Compact & Repair Database" option.
 This time it is different. So far I have tried the following, but to no avail.
 (1) JetComp.exe
 (2) Compact & Repair Database
 (3) Convert database
 What else can I try other than restoring from the backup? BTW this database is NOT in workgroup. It is a standalone database accessed by a few users on the network.