Hello, I have a customer's Compaq notebook, Windows 8.1, and there is a problem with the Realtek FE Family ethernet controller.
It just won't configure itself with DHCP. WIFI works perfectly instead.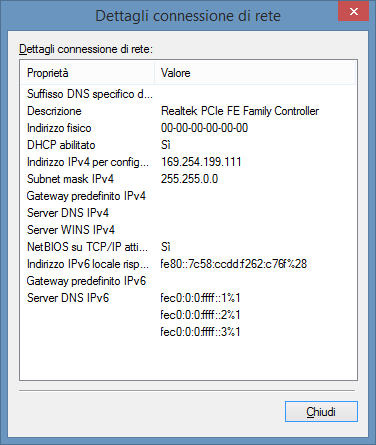 Here's what I have already tried:
changing the cable
changing the port on the router
changing the router
resetting winsock
resetting tcp/ip
removing the driver and installing the latest version
ipconfig /release
ipconfig /renew
When I try resetting tcp/ip, it gives an error where it says "access denied" but it doesn't specify the component the error is related to.
So can somebody help me out? Faulty port maybe?