I'm working on setting up a server, the licence I have is Windows Server 2012R2 Standard. The server was purchased from HP.
So I downloaded the ISO from
http://www.microsoft.com/en-us/evalcenter/evaluate-windows-server-2012
Note that this says "evaluate" but I thought that evaluation software would convert to normal use software when I input the product key.
Here's the screenshot from the server: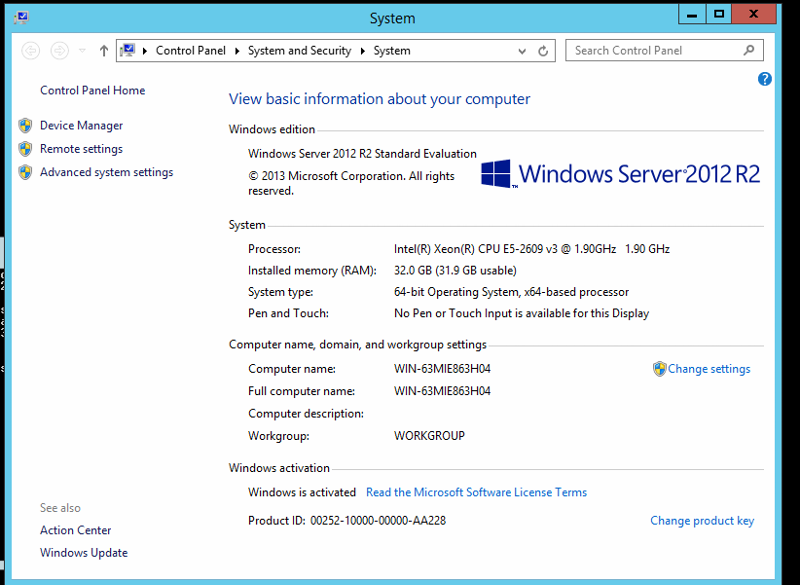 Here's a pic of the license that I have: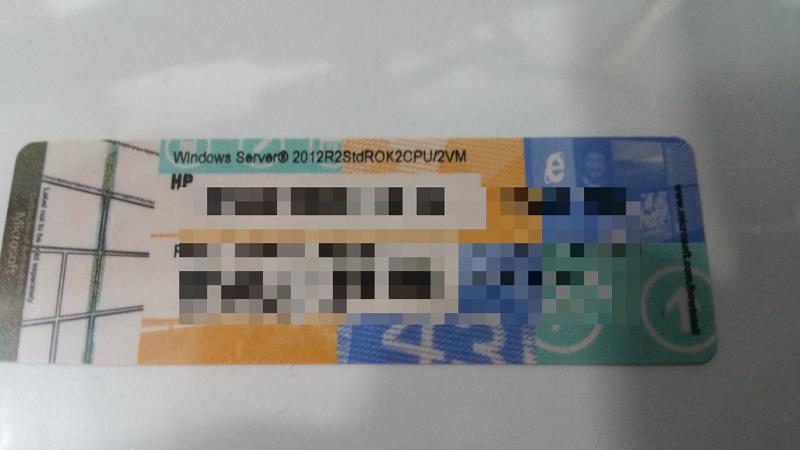 I attempted to run the conversion from the evaluation version to retail by following the directions here
following the directions here
This is the result of that attempt: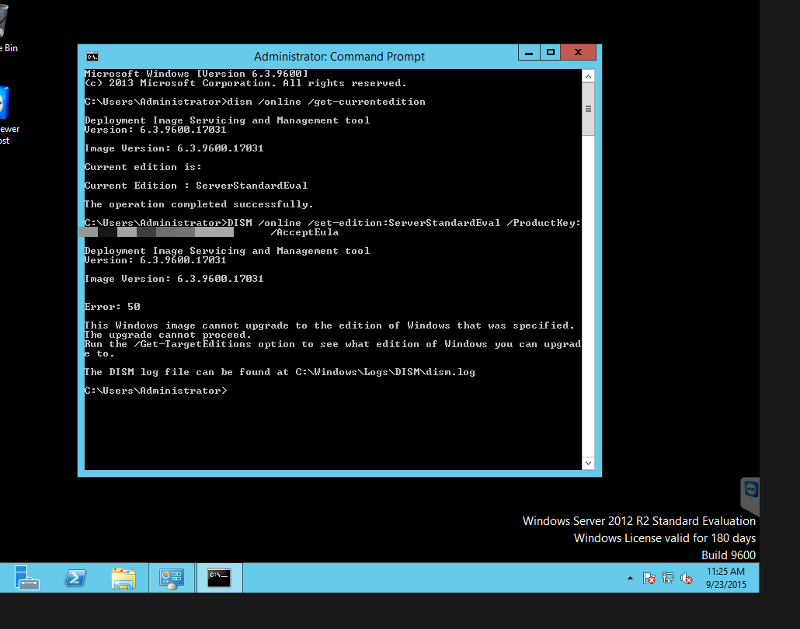 Any thoughts on how to proceed?