The problem that I have has largely been handled in this article:
HOW TO: Fix the Error loading /s.v00 Fatal error: 33 (Inconsistent data) in the VMware vSphere Hypervisor
The only difference is the file that won't load. In my case the file that seems to be corrupted is: "vmware_f.v00"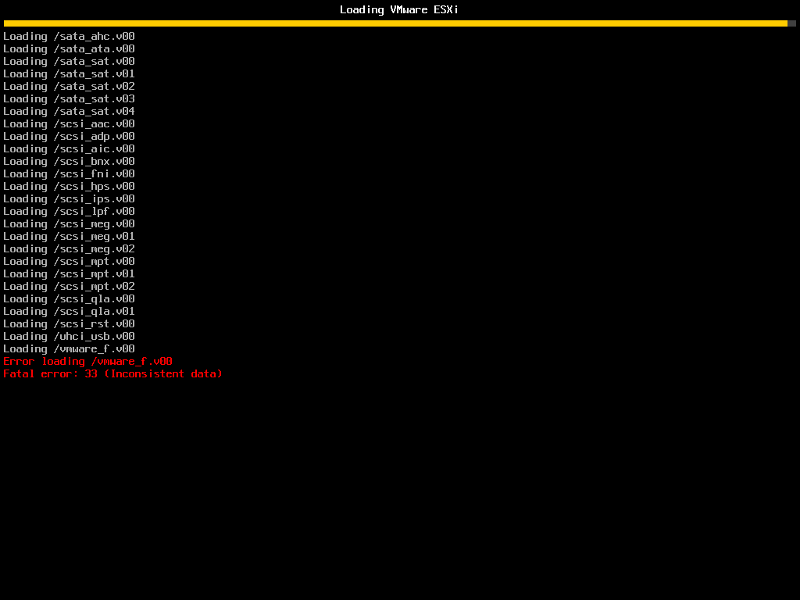 However I can't find an original correct copy of this file. It is not anywhere on the install ISO nor could i find it on a running host of the same version of ESXi 5.1.799733
Do you know where to find "vmware_f.v00"?
Thanx in advance!