Hello
I'm working on positioning a logo and a menu on a website, and I want each DIV to be lined up with each other.
As a test (before I incorporate the logo) I have created two test divs. They are located on this page, on the top left side:
Box on Right and Box on Left
As you can see, "Box on Right" and "Box on left" are currently stacked on top of each other.
I want the Box on the Right to be lined up with the box on the left, Like this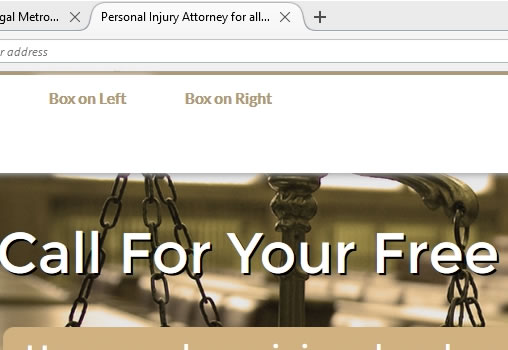 The html is as follows div.module _RightBox box1
and div.module _LeftBox last box2
Once we get the right and left modules working then I will adapt the solution to a menu and some text that I have waiting in the wings.
Always appreciate the CSS Expert help I get here :)
Thanks!
Rowby