I have an excel worksheet that has the following data setup (sample)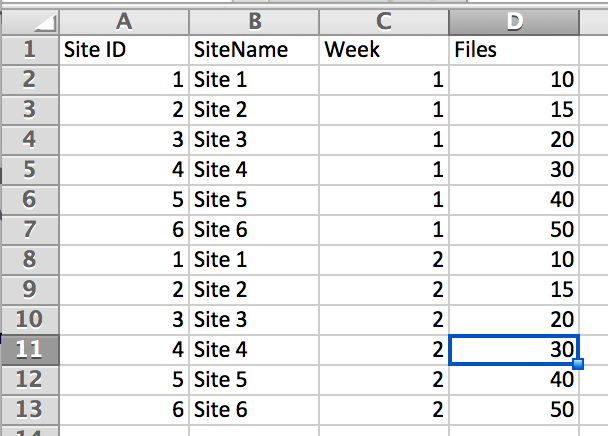 An another worksheet I have the unique values of the b column(site Name)
I want to put in columns across the top of the second work sheet the values from the corresponding week
i.e.
Site1 | week 1| week2 | Week 3 etc. ( The columns are simply numbered 1|2|3 the text week is not there)
basically the value of D where columns b on the other sheet = column a on the summary sheet and the week value on the first sheet equals the column value (or week number) on the summary sheet
Not sure how to go about this.