I'm trying to create a clean template/image of 2012 R2 for my environment but the green "Store" app keeps showing up after I deploy the template.
I thought I disabled it in local GPO, but it persists, as you can see within this screenshot: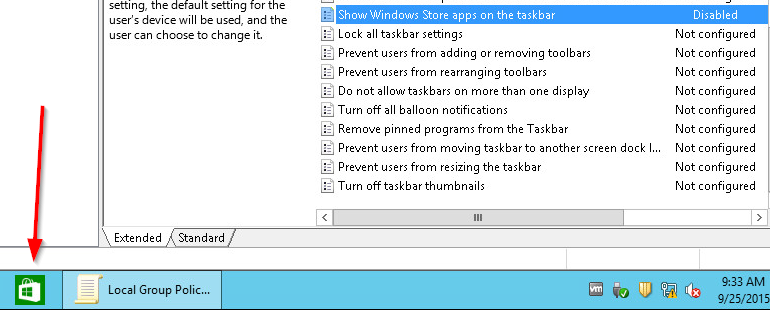 Is there a way to keep it removed before I captuer the image?
Is it possibly an unattend xml file that puts it back because I don't have an answer file that explicitly tells it not to show up?