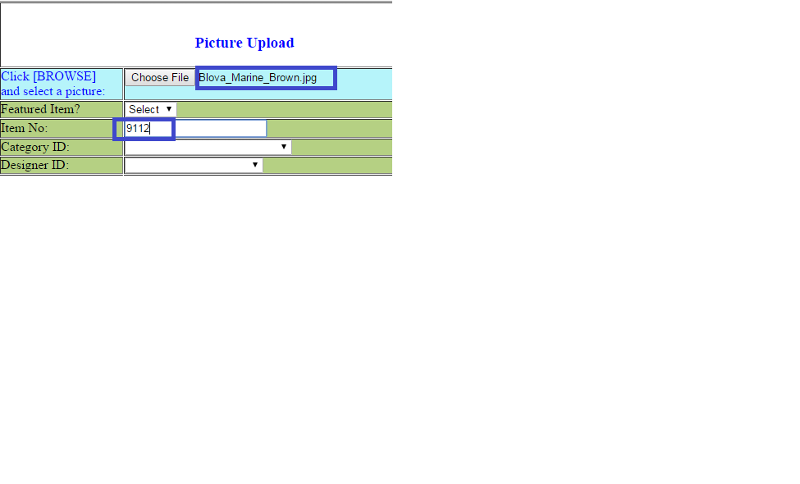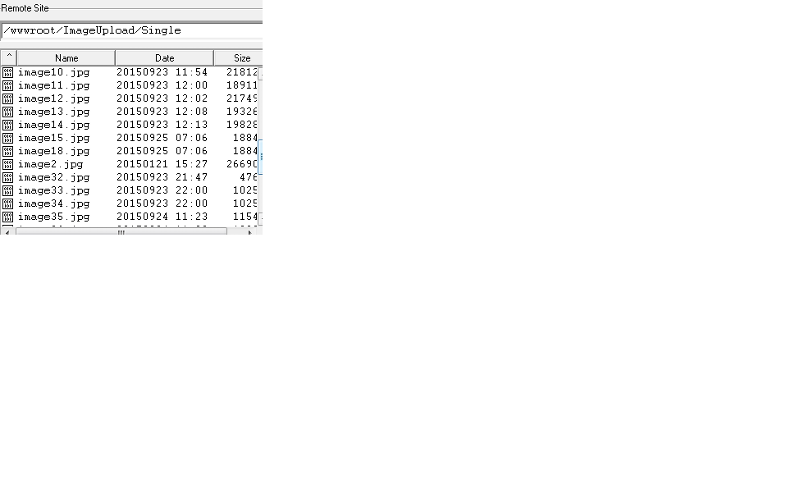 I have a CF page where I can open Windows Explorer when [browse] button is clicked and select the picture file and upload to the FTP server along with additional information such as Items No, Category ID ... etc. (please see File Upload screenshot)
The picture file names on iPad are like Image1.jpg, Image2.jpg, ImageNN.jpg ... etc. (please see in the FTP server screenshot) when they are uploaded to FTP server.
My question How I can rename this picture file names automatically so that they begin with Item number.jpg when or during they are uploaded?
For example, as seen in File Upload Screenshot, the picture file name on the local device is "Blova_Marine_Brown.jpg" and Item No for this is 9112. So I like to see "9112.jpg" in FTP server instead of "Blova_Marine_Brown.jpg".
Renaming these ImageNN.jpg files on iPad before uploading is not an option and here is the current code.
When I displayed <cfoutput>#file_path#</cfo
utput>, it had some long "temporary" name instead of "Blova_Marine_Brown.jpg" .
Thanks.
-------- upload_photo1.cfm --------
<h3>Picture Upload </h3></font>
Click [BROWSE] and select a picture:
<CFform action="upload_photo2.cfm"
method="POST" name="frmupload" enctype="multipart/form-da
ta">
<CFINPUT type="file" name="file_path">&nbsp;&nb
sp;
-------- upload_photo2.cfm --------
<cfif isdefined("form.submit_upl
oad")>
<cffile action="UPLOAD" filefield="file_path" destination="D:\home\XXX\w
wwroot\ima
geupload\s
ingle" nameconflict="MAKEUNIQUE">
<h3>File Uploaded Successfully!</h3>