I'm currently starting a project to migrate a customer's Exchange server from 2007 to 2013.
Part of the process (according to my understanding at last) is to bring the 2007 server fully up to date (that would be SP3 cu 17 I believe). The server build is currently 08.03.0083.000 which I believe to be SP3 without any CU installed.
However whenever I try to apply a cu (I started with 17 as I understand it doesn't need any further cu, but same issue with cu1) I get an error to the effect that the patch could not be installed because the program to be updated is not installed (see below - it's a French server...):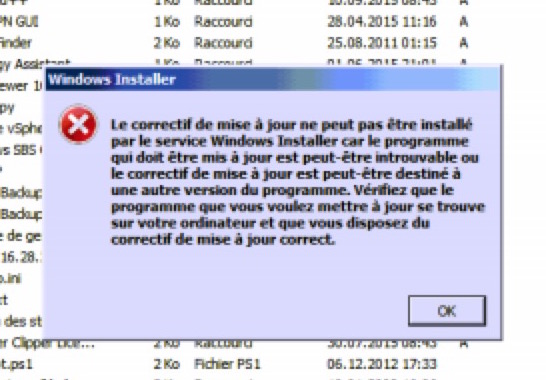 Not sure what my next step should be from here ?
Suggestions most welcome