Hello,
Our organization has acquired a new network through an amalgamation. The old IT Admin was not part of the deal. Upon investigation into effective permissions of folders it's obvious that they are misconfigured, i.e. the barn doors are open.
It's a Server 2008 r2 containing a root folder C:\folderredirection that holds RDS users' data.
Below are some screen shots of the current folder permission config.
C:\folderredirection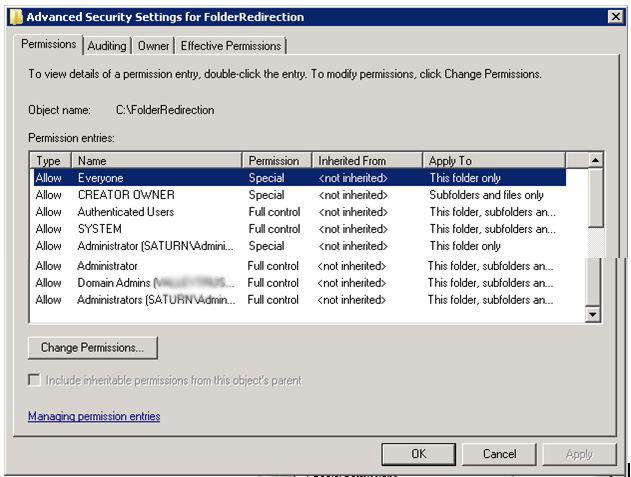 sample user folder within C:\folderredirection
Obviously I would like to lock down folder access to admin and the folder's user.
This server will be active for only three more months but is a production environment that so I need to tread lightly in correcting this.
I very much appreciate any advice or guidance.