Just trying to work some problems out from first principles as i'm unclear as to whether there's a problem at the router or whether the problem is at the above-named wireless powerline adapter.
The goal is to set up the adapter as a wireless extender but setting the adapter up to get the connection from the router via WPS didn't work, so i decided to try to ensure that wired (powerline) was working first, it being more configurable and transparent. This is what the manual says about the LAN: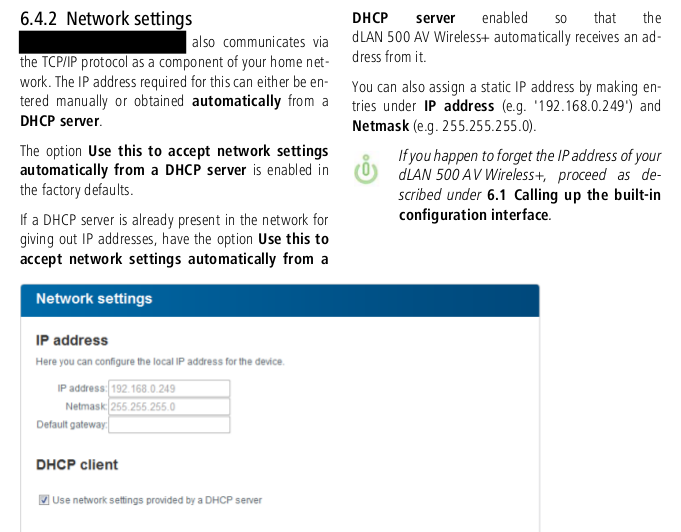 Use DHCP is checked as default. But the address in the box is actually the public address of the router. Does this suggest that DHCP has failed?