HI there,
First time user of Experts Exchange.
I am looking for the simplist way to take my expiry dates for certifictaions, ie. forklift license, fall protection certifrications, first aid certifications, and get an email sent to me before these dates expire.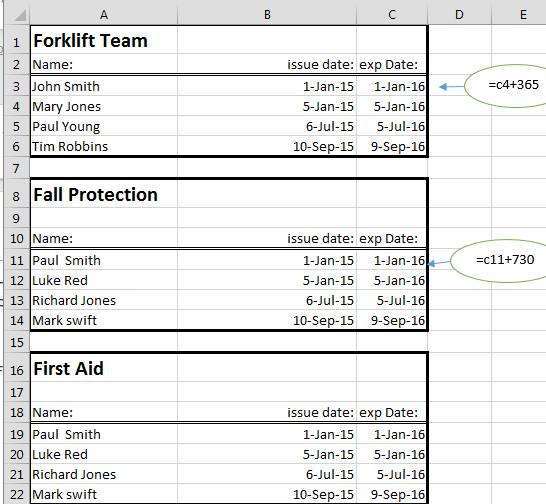 I am ok with excel, but VBA, (Please be gentle on me) I have no clue. Is there a way to do this Inside of Outlook itself, or do we have to do this in excel and run VB to email.?
Thanks so much.