SCCM 2012 RTM
I'm trying to go into an existing Device Collection's properties > Membership Rules to edit the queries that make up the collection.
However, the "edit" button is greyed out.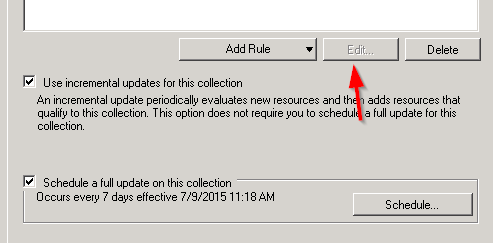 This is the case for nearly all the device collections, but not all of them.
Is there a way to fix this without upgrading? We can't upgrade yet as we're trying to get by with this version for this week for last deployments of packages, then we are free to wipe and start over.