Hi,
i was asked to pull the same Origin Destination and count of the same table from my previous topic but only when we have duplicates DL that follows in sequence.
Previous topic:
http://www.experts-exchange.com/questions/28735122/Oracle-Count-oads-with-duplicated-stops-in-sequence.html
Ex:
00001 = PK
00002 = DL
00002 = DL
00003 = DL
Since after the PK, 00002 shows 2 times in a row, i need to count it.
If i see the below scenario, even if i have 2 times 00002 but not one after the other, that would not count.
00001 = PK
00002 = DL
00003 = DL
00002 = DL
The format result would be the same as the previous Query accept that now, it will only count when same DL shows more then once onne after the other, so consecutive.
What do i need to adjust in the query?
This is an example of the table again with the result that i would like to get from the query.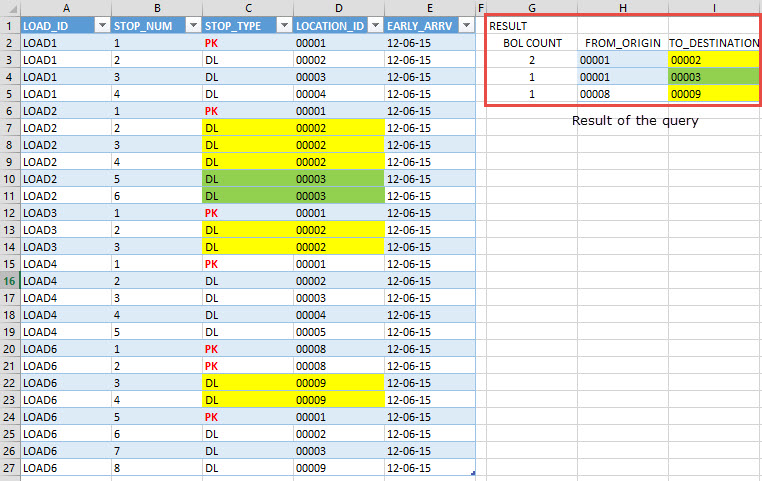 Thanks again for your help.
Copy-of-sql_load_stop_no3.xlsx