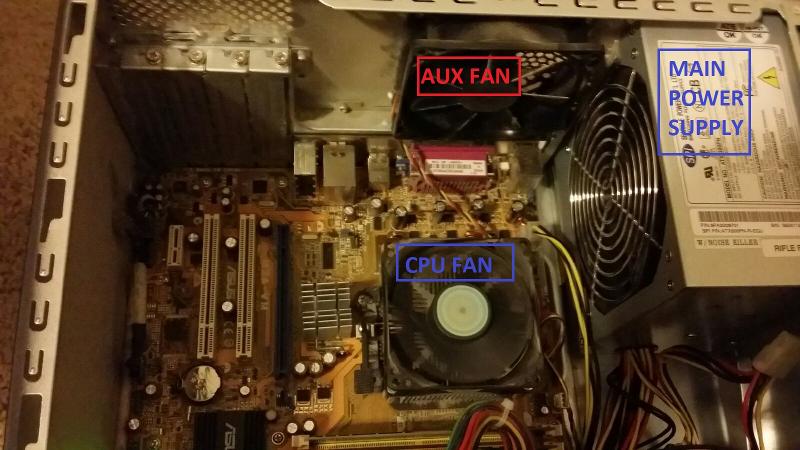 My computer made pretty loud noise, so I opened up the computer to find out what causes most noise.
As you see in the screenshot, there were 3 fans (the one in main PS, CPU and Auxiliary fan below main PS).
When I disconnected the connector from the MB for Auxiliary fan, the computer became significantly quieter.
That said, is it necessary to keep the Aux. fan when there are CPU Fan and Main PS?
There is one CPU, one HD, one DVDRW on this computer.
Thanks.