Dear Experts:
My sample table includes my lookup values multiple times,
I found a nice array formula to complete this task on ...
http://fiveminutelessons.com/learn-microsoft-excel/use-index-lookup-multiple-values-list
It also looks at how to do this when you want to return all values which are a partial match (i.e. a wildcard search) to the values in your lookup table (see worksheet 'Find crop values, partial match').
There is one thing
I would like to get tweaked on this array formula
.
Instead of displaying the retrieved values (Beans, Corn, Hops) vertically I would like to have them displayed horizontally
using a tweaked array formula.
Is this possible?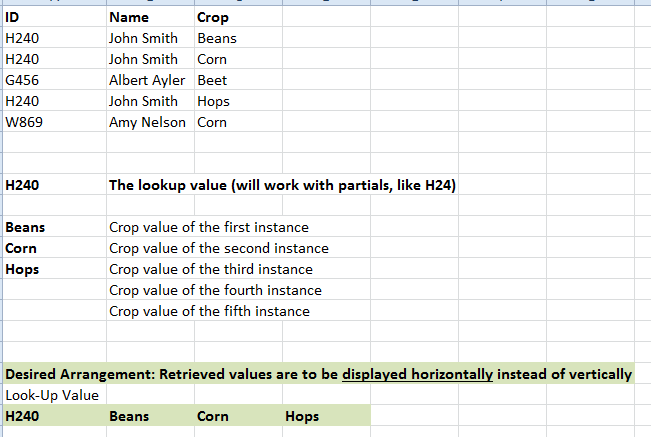 Help is very much appreciated. Thank you very much in advance.
Regards, Andreas
find_mulitple_values_lookup_sample_.xlsx