Hello,
My plan is giving a full permission to one user so he can change anything on our team site.
However, when I run 'Check Permission' on the user, it shows that certain permissions are denied on the user as below.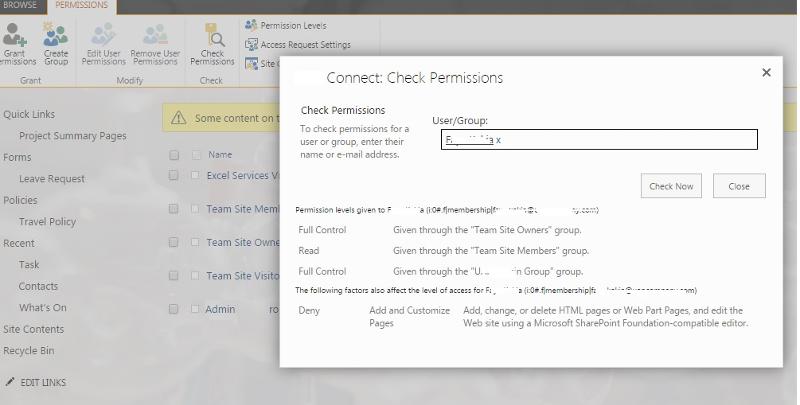 Just wondering how I can give the user a permission to Add, change, or delete HTML pages or Web Part Pages, and edit the Web site using a Microsoft SharePoint Foundation-compatible editor.
Thank you.
David