I am building an iOS app using Cordova and have successfully managed to install the app using the IN HOUSE distribution method from a web link.
I have just tried to install the app on an iPhone running iOS 9 but I get the following error.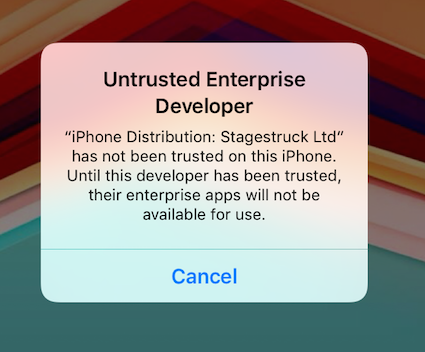 I understand that I can go to the settings > profiles on the iphone and install the profile from there.
BUT I would like to build a more streamlined process...
Is it possible to download the mobileprovision from an email or website and install from there.
I have seen this site that does it
https://install.hockeyapp.net
When I try it opens the profile settings menu but it is empty.
Can anyone help!!!!
Steve