Hi, I've the following error when I log on, access to the recycle bin, when I want to empty it,....:
The recycle bin on \\server\users\myuser\Favo
rites is corrupted. Do you want to empty the recycle bin for this drive ?
(it's translated from french: La corbeille sur \\server\users\myuser\Favo
rites est endommagée. Voulez-vous vider la Corbeille pour ce lecteur ?)
This user had a roaming profile.. I have upgrade to Windows 10 too. I want to delete this path: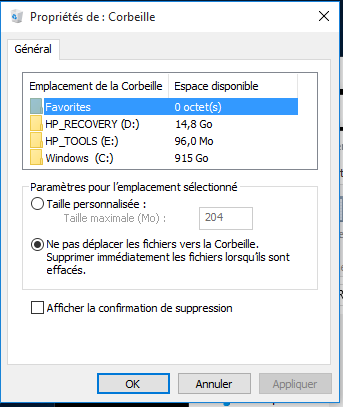 but I tried to delete the $RECYCLE.BIN folder, tried to clean the registry with cCleaner and nothing works...
Can anyone help me ?
Thanks !