I am trying to write a component of an add-in that will automatically downloads and save templates to the correct current folder for a user, even if the default has been changed by the user and/or IT Group Policy.
There are three issues I am facing.
PART 1 : Terminology and UI
It looks like Office 2013 introduced the content of Personal/Custom templates. This folder can be set by the user in File / Options / Save Regarding terminology:

I have seen some users see the word "Custom" while others see "Personal" in the backstage when accessing templates. My first question is why? Is it to do with the version of Office, 365, configuration or something else?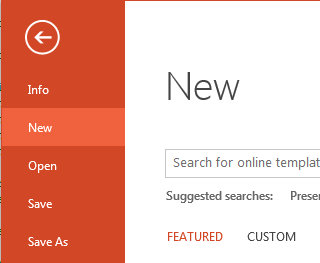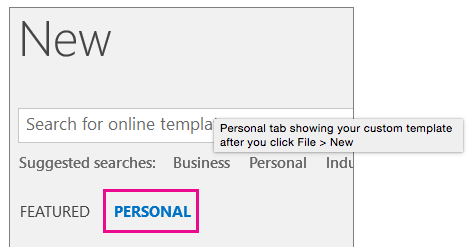 Next, there seems to be a difference between UserTemplates and PersonalTemplates. Each appears to be located in the registry as follows:
UserTemplates:
HKEY_CURRENT_USER\Software\Microsoft\Office\<version>\Common\General




Value Name : UserTemplates




Value Type : REG_SZ



PersonalTemplates:
HKEY_CURRENT_USER\Software\Microsoft\Office\<version>\PowerPoint\Options




Value Name : PersonalTemplates




Value Type : REG_SZ



Neither appear to be set by default so I assume that the Office app will look in a default location if either/both are missing? If so, where is that stored?
PART 2 : Best approach to ascertain where to store templates
In order to determine if the "default" templates location has been changed, which registry keys should I be looking at for Office (more specifically PowerPoint) 2016, 2013, 2010 and 2007 and where should I actually store the templates (User/Personal)?
PART 3 : Charts folder
For 2013 at least, the default Charts (.crtx store) is in the Charts sub-folder of the personal templates path, e.g. %appdata%\Microsoft\Templa
tes\Charts
Is this automatically derived by an Office app by suffixing the Charts folder to the personal templates path or is there a separate registry setting for it?