Hello expert,
Up to this point we created a new web site for each release. This means that
we have 58 web sites hanging off the Home web site.
It seemed like the best way to handle this was to create Doc libraries for
docs. But one nice thing about the web sites is the document libraries on the
web site displayed the docs and made them easy to see SP_architecture_11009.gif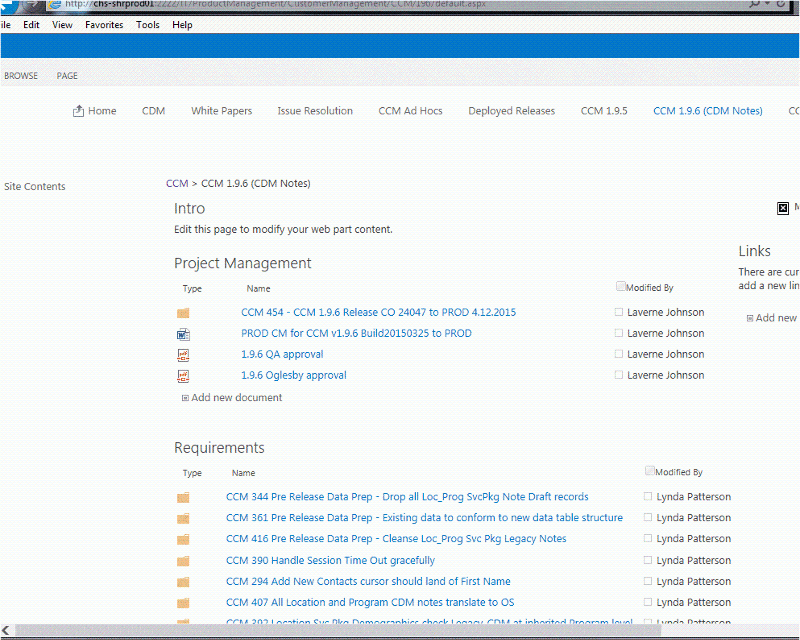 So created a page for a list of pages and then created a page for each release.
Then created doc library web part for each of the document types (Project Management,
Release Notes, etc.) on the release page. The problem is when a doc is
added to one of the libraries the doc is added to all of the doc libraries on
the page. And when a doc is removed from a doc library it is removed
from all the doc libraries. See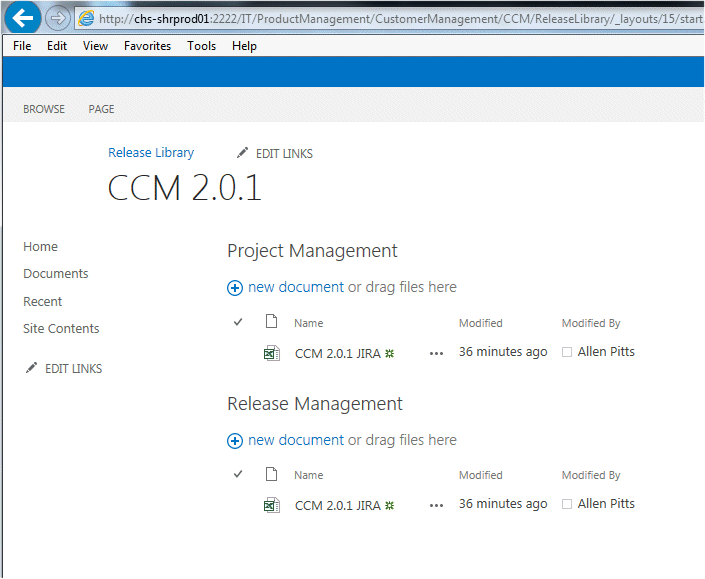 How can a doc be added to a doc library on a page that only
goes to one library?