Tried to Google this but couldn't find it. A friend wanted to try and edit one of my PHP pages so he wouldn't have to keep bothering me with small changes. Since it was just the content of a string used for the body of an email, I figured why not. He made his changes and I uploaded the file to the dev server. Once I tested it, I realized PayPal was no longer processing on the page and returning an error. He swore he only changed a few words in one string. After looking closer, I saw the issue and fixed it. But what I don't understand is the why. Here's the code as he sent it over and the issue is the apostrophe in the word member's:
<li>Confirm that payment is listed in the member's payment info.</li>



And here's an image of part of that code: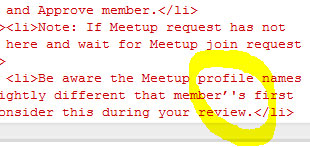 In the circled part of the image, his apostrophe is on the left and the one I type in my editor is on the left. Definitely two different apostrophes. Just need to know how he typed that because I haven't been able to replicated it. Thanks.