After upgrading to Windows 10 Professional, users of Office 2003 are no longer able to navigate through shortcuts in a FileDialog box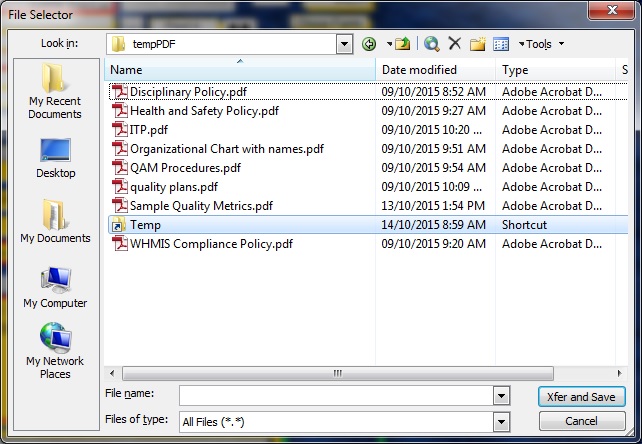 In the image shown, double-clicking the Temp.lnk icon shown will NOT navigate to its target, in fact nothing happens.
Navigation through such shortcuts worked on Win 7 Pro, and works on Win 10 Pro for users of Office 2010 and Office 2013.
Only Office 2003 / Win 10 Pro users are affected by this issue
Anyone have ideas on causes or solutions?
The FileDialog shown is generate by VBA in MS Access on a distributed front-end run by 2003, 2010, and 2013 clients using identical codebases.