Dear All,
I have recently encounter one problem with few of user in my org. we have Launched Dynamic CRM project which server are hosted with third pary in Cloud. When we are trying to configure CRM with outlook it through the following error ( the Server URL is not valid )
the remote server returned an error 407 proxy authentication required.
I worked closely with Microsoft support to fix the problem and we have found the problem is at our end with LAN. Because CRM config with outlook over public net work was success full.
We have ISA 2006 server which we are using as proxy server I have all ready created the Exception for required URL.But still when we are trying to config CRM with Outlook it through the Same error.
Please can any expert help me to Fix the problem for error reference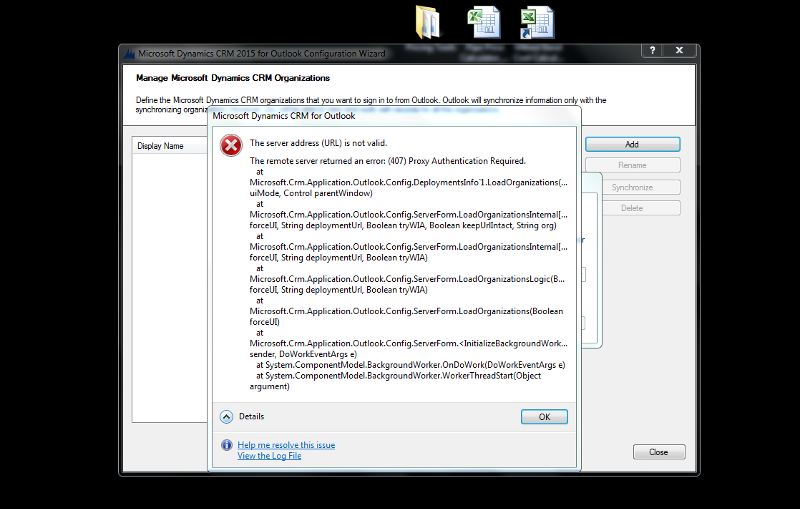 please see attached.