I have a case of a client based in France who is having a problem with their IMAP email account provided by a UK webhost.
Summarised story is
When they turn on their Mac Book, their IP address at home gets blocked by the email provider and they justify this because they say their logs show many invalid credential checks when the Mac is turned on.
If we take the Mac to an internet café it works fine.
They have an iPad and iPhone. When the laptop is turned off for a long while, they work, when the laptop is on, they stop (so have to swtich to cellular network to get email from this account)
Much obvious investigation has been done, but the fact the laptop works at an internet café, suggests the settings are correct.
This leaves me thinking there is some virus on the laptop or something. However, I have run Malwarebytes AND I have also monitored the network traffic from the Mac and can't see anything.
Screen shot below with username blurred for privacy.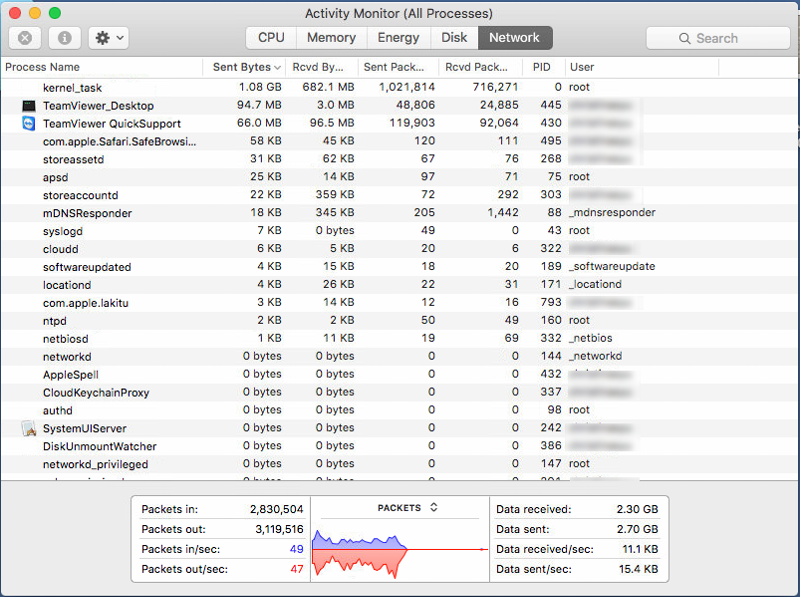 Any insights into what could be causing this welcome. Can it be the ISP in France has some issue? But then why only when the laptop is on and the fact the email provider / webhost shows a log of invalid login attempts.
Suggestions welcome
NetworkMonitor-screen-shot.png