Hello Experts,
Need your help here.
Exchange 2010 SP2 Running in VM, 3 Node DAG,
One of the database "DBName" is not getting mounted.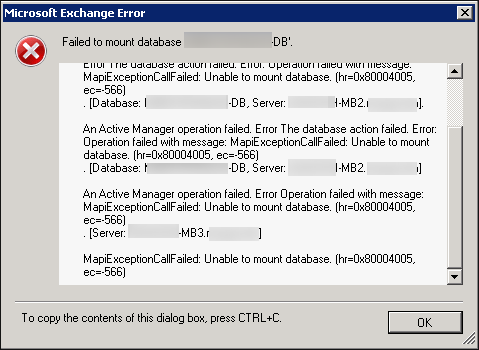 Eseutil /MH = Dirty Shutdown.
Eseutil /ML = OK
Eseutil /r = Operation terminated with error -566 (JET_errDbTimeTooOld, dbtime on page smaller than dbtimeBefore in record)
Same results on both copies.
Need some urgent advice and help.