I have removed all VM's from this datastore and am trying to prep it to be deleted from the SAN.
Its best practice to unmount first before deleting it according to VMware.
But i am unable to. I get the following error: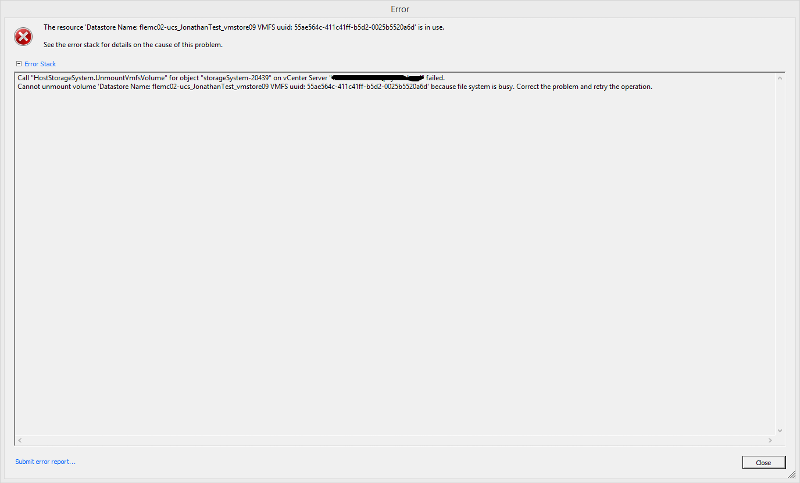 I have tried Vsphere'ing directly to the Host and trying to Unmount with the same result.
I have not yet tried CLI. But i first wanted to see if anyone on here may have run into the same issue before and know how to resolve it.
I have also tried to remove the entry from the Hosts local files.
help