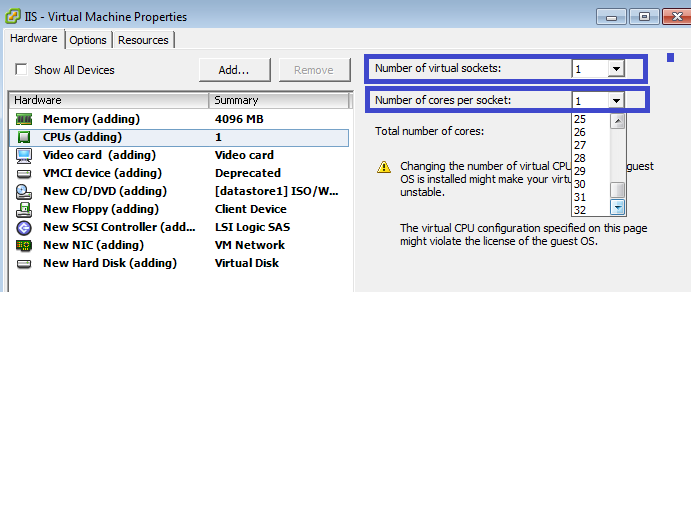 I am setting up a new VM as web server with Windows 2012 R2. This new host came with 2 physical CPUs (INTEL XEON E5-2630V3 2011-3 2.40Ghz  8core ).
This web server will be accessed by about 5-10 users at any given time.
How do I decide what to select for No of Virtual sockets and No of cores per socket?
I was going to just go with default configuration (1 Virtual socket and 1 core per socket), but then I see the warning message "Changing the number of virtual CPUs after the guest OS is installed might make your virtual machine unstable".
Also what does it mean "The virtual CPU configuration specified on this page might violate the license of the guest OS". I purchased vSphere V6 Essentials which allows 3 Host Max - 2 CPU Per Host.