I've followed a couple guides on setting up a new SCCM 2012 R2 instance.
I've installed SQL 2012 x64 with SP2 built-in, on the same 2012 R2 server, that SCCM 2012 R2 site will be installed on.
Question I have is, do I need to go by the guides that advise to go into SQL Management Studio and edit the memory settings of the server?
It's suggest to set both minimum/maximum to 8192.
But the default values appear to be 0 - 2147483647: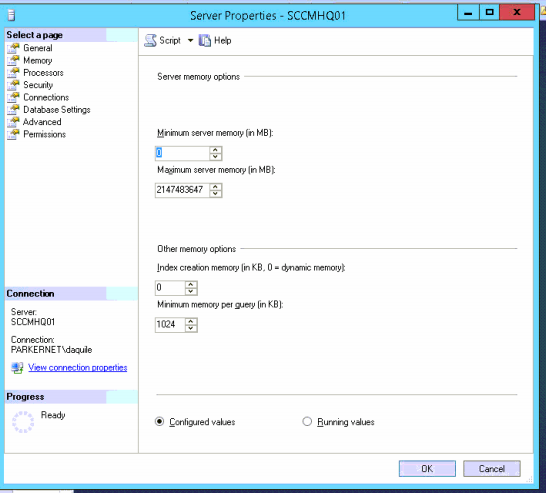 Do I need to adjust, and should I increase the RAM/memory of this virtual machine from 6GB to like 16GB if SQL could be taking up to 8B?