In Windows 10 if you drag an email from Outlook to an Explorer folder this allows you to save the email as a .msg file in the dragged to location. However unlike Windows 7, if you are dragging another email that has the same subject line, but is different to the first one, the Windows Explorer dialog does not offer to keep both files, you only get these options: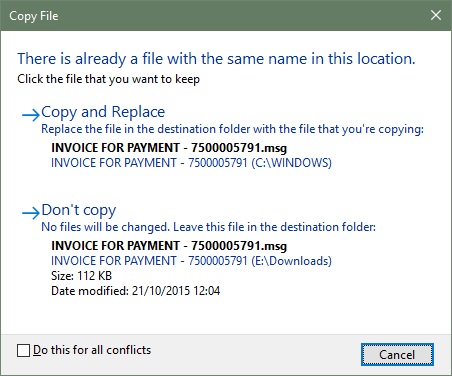 Is there any way that you can hack the registry to make Explorer offer the previous option to allow both files to be retained and Windows just adds (1) to the file name?
Alternatively, is there some workaround you can do whilst dragging that works without needing a lot of extra steps?