Since upgrading to Windows 10, my Visual Studio main monitor display is munged in Windows 10, non-main monitor is okay. I uninstalled and reinstalled VS2012 and same issue. So I uninstalled that and installed VS2015, same problem.
Here's how I figured out the problem and temporary fix:
I changed my display settings so that the screen I use for my visual studio is no longer the main window and it no longer munges the screen on that window. But when I move the visual studio over to the monitor that is now my new main screen, it munges. So I tested several times to make sure: whichever monitor is the main monitor, it messes up in visual studio. The non-main monitor is fine.
here is an example of what it looks like. Clicking on the screen makes text appear under the mouse, but seriously, just a line at a time. I have to close and reopen the window for it to straighten up and that doesn't always work either!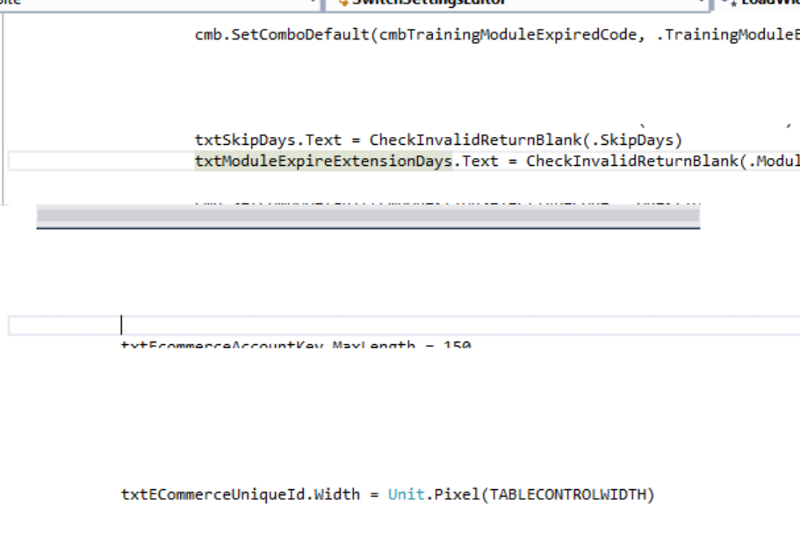 any ideas on how to fix this and anyone else with that problem?
thanks!