Well, here's another nice mess I've gotten me into!
I rolled back a batch of Microsoft updates to my Toshiba Satellite laptop (Windows 7) in an effort to correct what I'll call an annoying situation. That didn't work, so I restored the updates, and moved on.
Or so I thought.
Now the computer won't read from an external hard drive plugged into a USB port. It "sees" it O.K., but if you click on the name to view the contents, the error message appears:
Please insert a disk into Removable Disk (D:)
So I googled the problem and found a solution that seemed straightforward enough. Here's where I went to do the fix: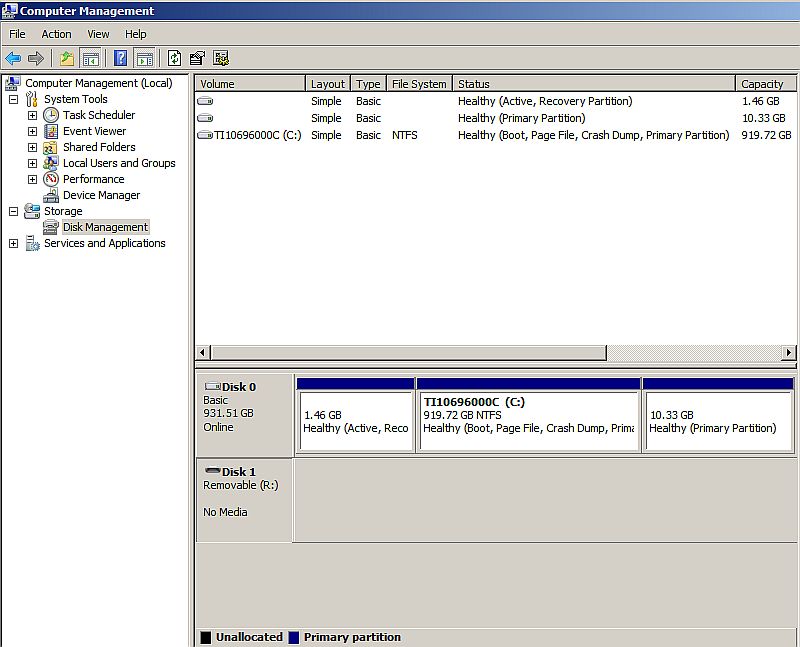 The problem "disk," Disk 1, showed up as D: - i changed it to a higher letter, "R," as suggested by the solution, except that it did not work, as the screenshot shows.
So it's time to ask the experts how I can straighten this out.
Anybody been there and done that?