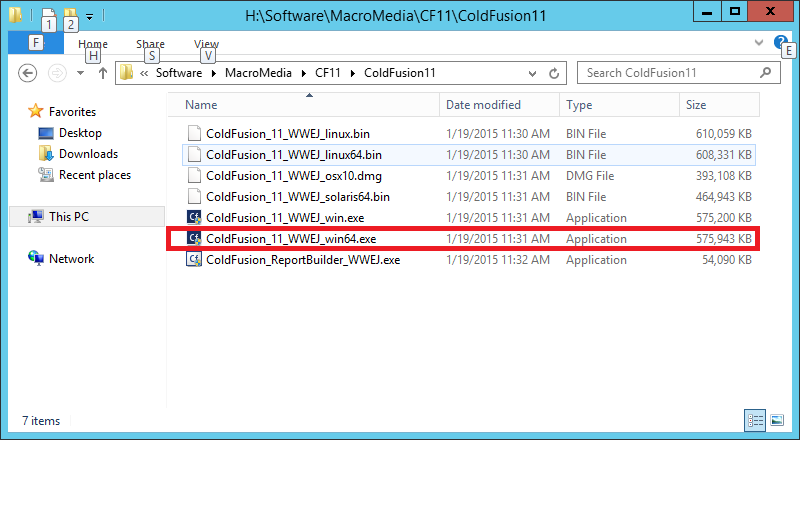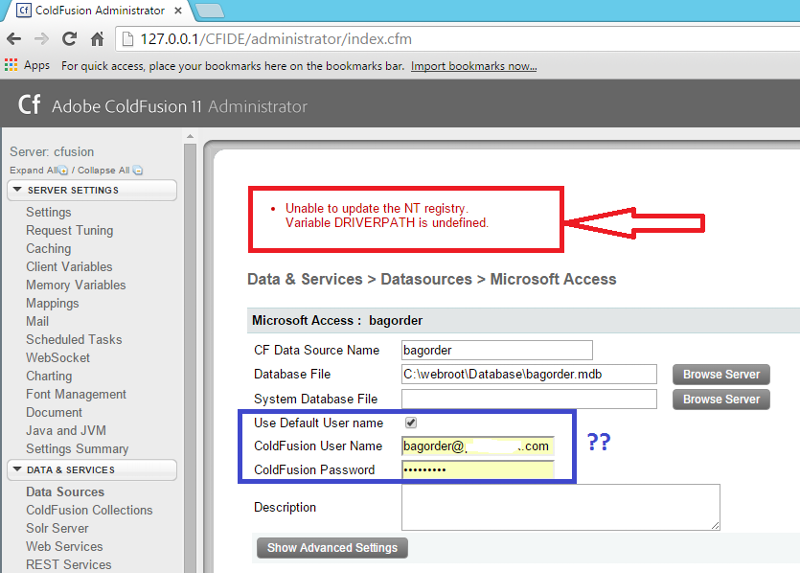 Hi,  
I successfully installed Coldfusion 11 64bit version on Windows 2012 R2 server.
I was trying to add a datasource for my  Microsoft 2003 Accesss database "bagorder.mdb", but I get an error message "Unable to update the NT registry. Variable DRIVERPATH is undefined in Coldfusion".
Based on my brief research, I may have to install Coldfusion 11 32bit version instead.
(1) Is that the case?
(2) What is the purpose of "Use Default User name" is for? it was checked by default. I did not see this option in CF v7.
Thanks.