I'm using the Telerik Kendo UI window
http://docs.telerik.com/kendo-ui/web/window/overview
I created this example :
http://dojo.telerik.com/EnuJo
If you run this example you see two buttons like this: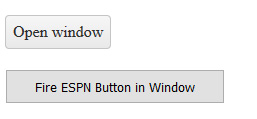 If you clock Open Window button then that launches a Kendo window.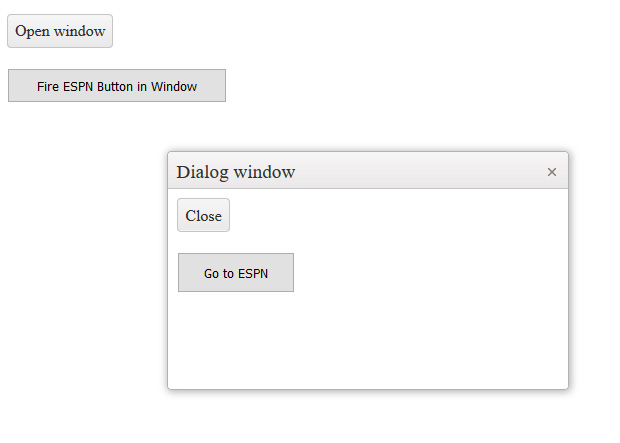 If you look inside the kendo window there is a ESPN button. If you click on it, it launches the ESPN website in a regular web browser window.
If you notice, outside the kendo window i have a button that looks like this:

What I want is the following..
After I click the Open Window button.... while the window is open, when I click the button with this id id="ButtonOutsideWindowBin
g" have it fire the click event of the Go to ESPN button that is inside the window.
Any know I have to set up click event of my button outside the window to fire the espn button inside the window?