hello,
I am using pfsense as my firewall. I set it up on an old computer, and it has two NIC's - one for lan and one for wan traffic. It is working fine, and I am using the "block all traffic" method of firewalls, then just poking holes in the firewall as needed.
That is also working fine, so my rules look like this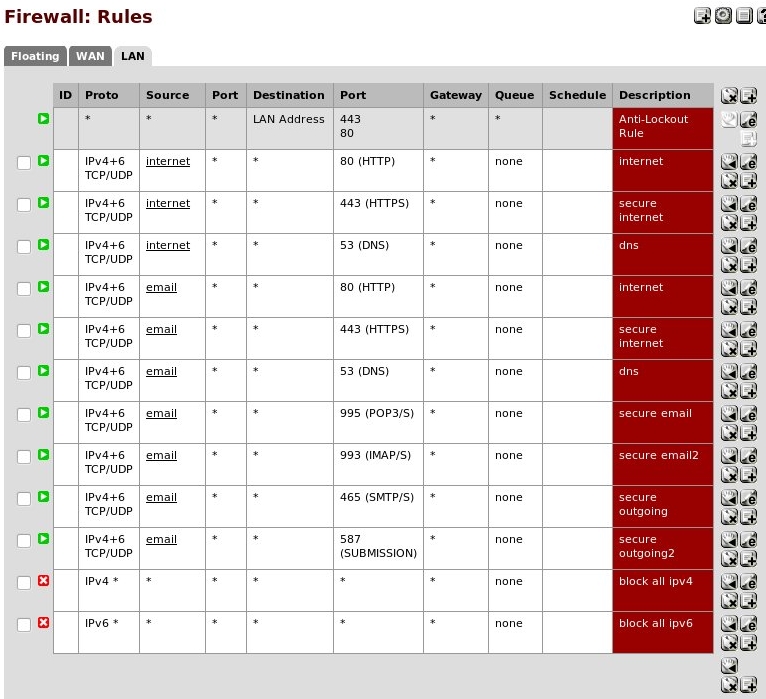 I was reading about the ideal firewall setup, and saw something that said a firewall should block any local traffic that doesn't originate from the lan. I take that to mean if a malicious computer tries spoofing you IP address or MAC address and tries to send traffic on your network, but even though the malicious computer has a valid MAC address, the traffic would still be coming from the wan, or outside of the lan.
So my question is, is there a way to test and confirm that your firewall will block this type of traffic. If there isn't a good way to test it, how about just confirming that the firewall would block this type of traffic?