I've never done this before and am having difficulty getting it to work.
I've gone into msdb and added my login to the DatabaseMailUserRole ensured that I have Execute permissions to the sp_Send_dbmail stored procedure.
I then went into the Management => Database Mail and tried to configure the account, but I think this is where I screwed up. I'm not the Exchange manager in our office and he is unavailable this week, so I would appreciate it if someone could provide me with instructions for how to fill in the various fields on this form.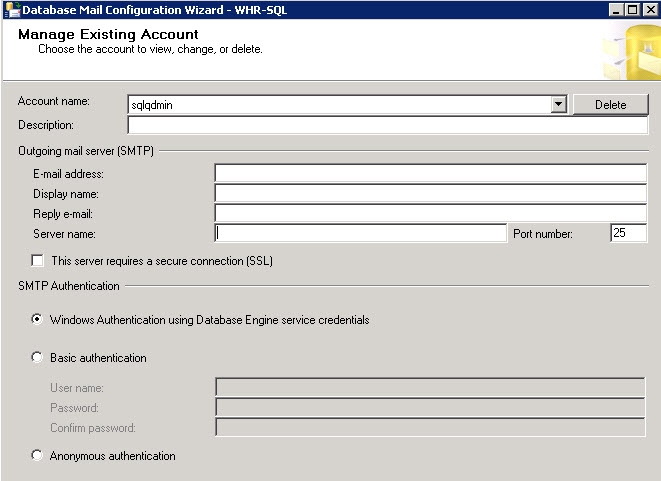 I'm honestly unsure how to fill in the Outgoing SMTP fields. Should I enter my (sqladmin) email address and display name?
Where do I get the "Server name" field?
How do I verify whether Port number 25 is open
I'm assuming that I would check the Windows Authentication, which is what the SQL Server uses, but don't know for sure.