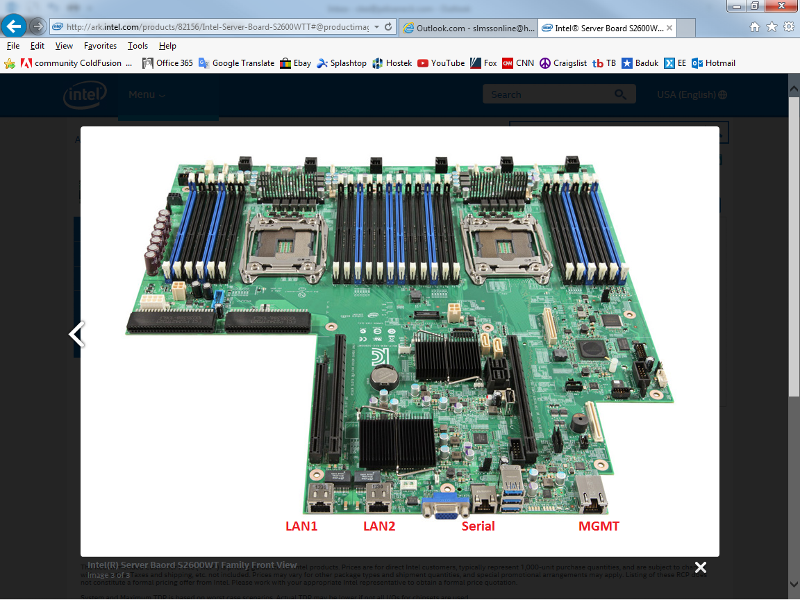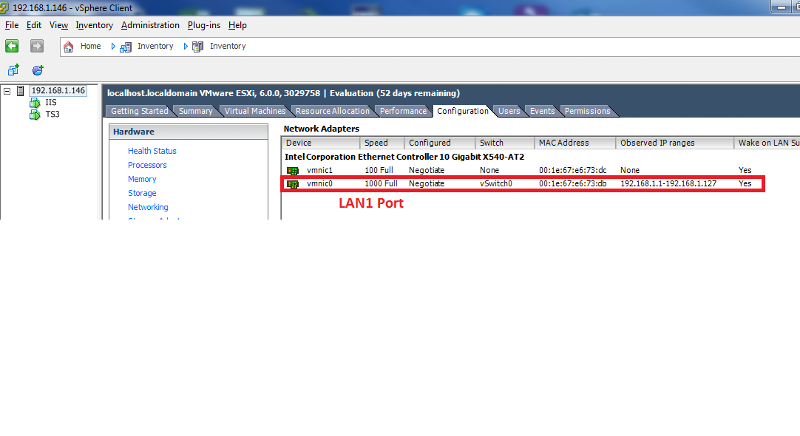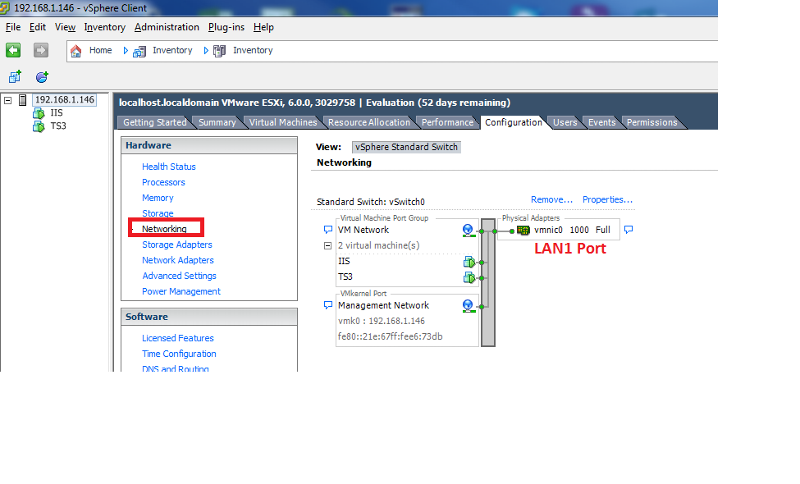 Hi,
I just set up a new VMware host using Intel Server S2600WTT. When I open vSphere client, I only see one network adapters instead of two or three.
This server has two LAN ports + one MGMT port.
Currently I connected LAN1 to Internal network (192.168.1.x), LAN2 port to external network (it should receive public IP because it is connected directly behind ISP's Internet modem), MGMT port to internal switch ( (192.168.1.x).
I am curious:
(1) Why vmnic1 (LAN2) shows Speed "100 Full" when it is supposed to be Gigabit port just like vmnic0 (LAN1) (2) How come vmnic1 has label under "Switch" column.
(3) Would I see MGMT port in Network Adapters in vSphere
I need to create a VM that will be assigned a public static IP on this host.
Thanks.