We have a 2 microsoft servers, one running Windows Server 2008 Standard edition which is our Domain Controller, and one running Windows 2012 Standard Edition, and this runs Exchange 2010.
Our clients are running windows V7 Pro 64 bit and outlook 2007.
All seems to be working fine, apart from one client, who gets the following warning on starting outlook.
the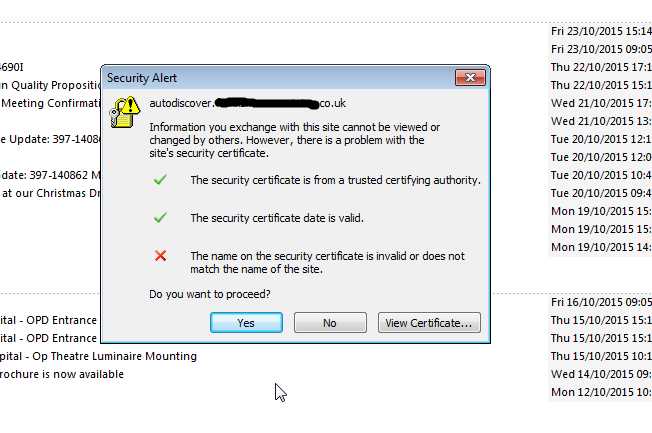 the ssl referred to is not the one we use. ie it should read owamail.domainname.co.uk
It all seems to work OK if we select yes to proceed, but I would like to understand why this is happening, and what I can do to resolve it.
Any advice appreciated.
Many thanks