Hi,
I installed an Office 365 acccount into Outlook 2013 and got this message as it was searching for the details before the green ticks: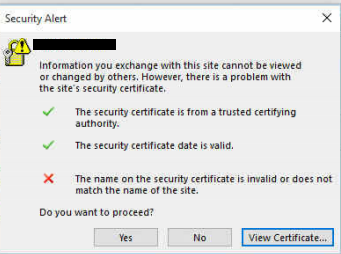 "The name on the security certificate is invalid or does not match the name of the site."
It still went through correctly and seems to be working fine. Is it anything to worry about?
Thanks!