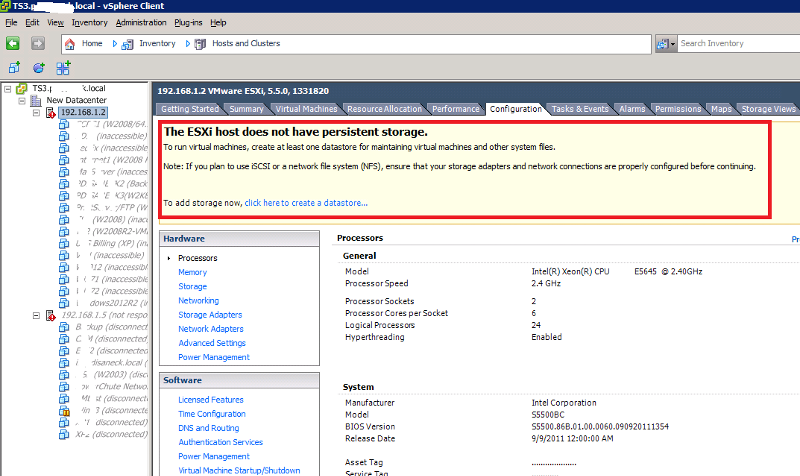 I have applied lsi provider .vib file on the ESXi v5.5 host. At the end of install, it said "Reboot: Required". So
I rebooted the host. Now I don't see any of my VMs and they are appeared to be inaccessible.
Have I lost all my VMs?
What can make datastore inaccessible when I did not delete the datastore?