Hi,
We have set automatic replies via the Rules Wizard in Outlook 2010 but they are not sending to eternal recipients. Internally, this rule works fine. I have also tried the "reply using a specific template" option but I get the same issues.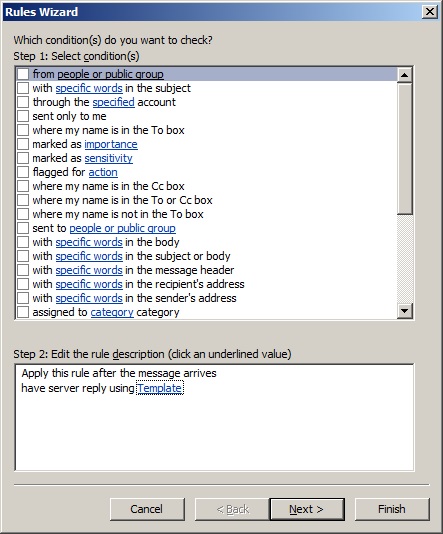 Out of office works fine, however it is not suitable for our needs.
I have checked Message Tracking and it looks like the autoreply is successfully sent to the Exchange server but it does route to transport and subsequently is not sent. I can't find this email on any queues and it's not showing up any errors, though I may not be looking in the right place.

Please can anybody help on a fix?