Hi all,
I am halfway through configuring APC PowerChute Network Shutdown and have a few questions regarding the VMWare integration to automatically shutdown our VM's and hosts in the event of a loss of power.
Our set up consists of 2 x clusters (3 x VMware hosts in each cluster), all of which are on a single UPS.  These are managed by vCenter (which is installed on a VM)
With this in mind I have followed the advice in the instruction guide and installed PCNS on a separate physical windows server.  PCNS has successfully connected to vCentre and I am ready to fine tune me settings.
The main thing I am confused about is whether I need to do anything with Virtual Machine Startup and Shutdown settings in vSphere.  I have read a couple of guides which have said that you have to "configure VMware to gracefully shutdown the virtual machines".  This is done by going to Virtual Machine Startup and Shutdown settings and changing the Shutdown action to "Guest Shutdown":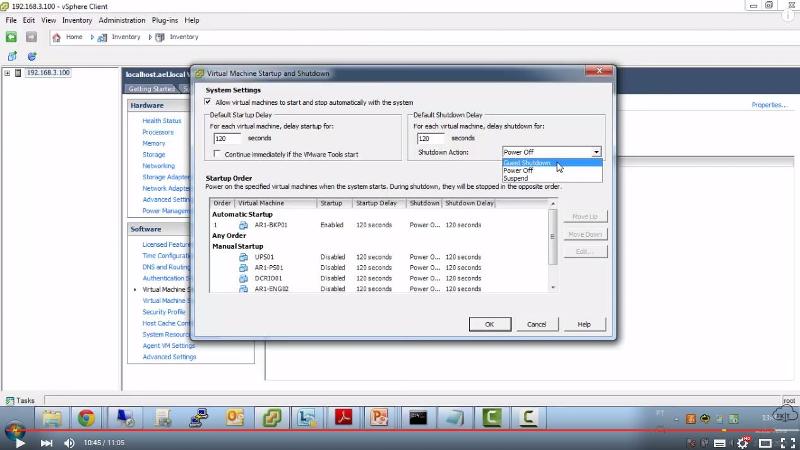 However, on my vSphere this entire screen is greyed out and cannot be changed: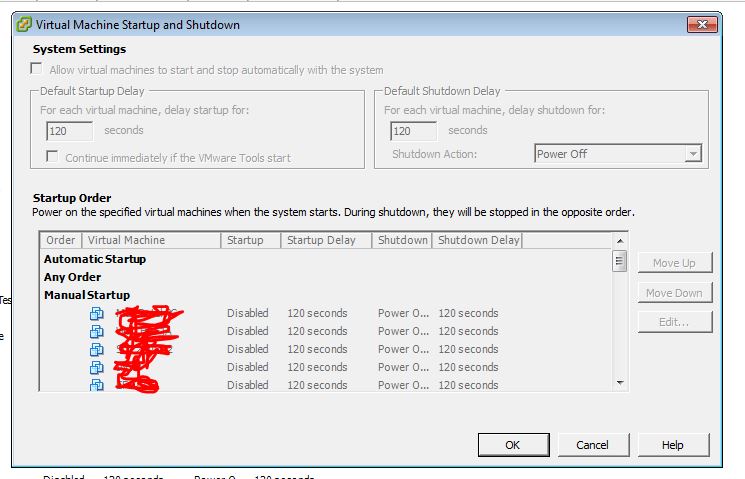 Is this because we have a cluster and the example used in the guides do not?  The guides seemed to make a big deal about this stage so I wanted to make sure I did the right thing at this stage!
Thanks