I am attempting to configure a pair of SonicWALL UTM devices, to be VPNed together, and exchange routes using OSPF.
I am using this as a guide:
https://support.software.dell.com/kb/sw8442
The trouble I have, is that on one of the firewalls, I don't have the "Allow Advanced Routing" checkbox, which is required. The VPN is up OK, but there is no interface to bind OSPF too.
Any ideas why I don't have this option on one device?
The end that is configurable as expected is a TZ210, running SonicOS Enhanced 5.9.1.1-39o
The end which has no "Allow Advanced Routing" is a TZ215, running SonicOS Enhanced 5.9.1.0-22o
GOOD END (note highlight)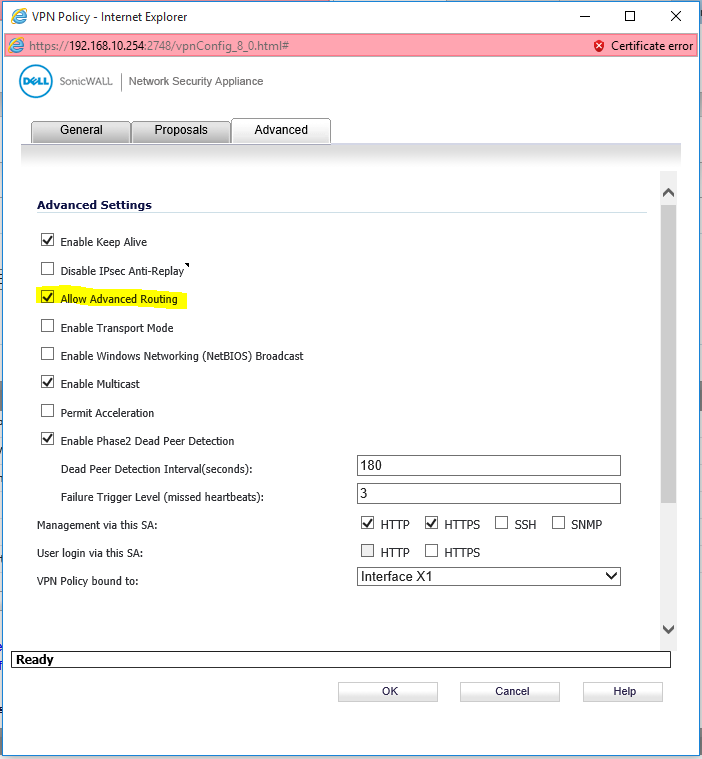 BAD END